The Guest House has campgrounds and an RV Park in Preston Idaho. 11 RV Sites with Hookups for the adventuresome type are close to the Cub River Guest House. A large lawn area is surrounded with the RV Sites with access to the Cache National Forest just a 1/4 mile away. A great area for 4 wheeling, snowmobiling, biking, hiking, horseback riding trails, etc.
Enjoy a scrumptious dinner next door at the Famous Deer Cliff Inn Restaurant. A delicious selection of mouth watering steaks, chicken, shrimp, or fish are available with all the trimmings.
Call 208-852-0643 for dinner or cabin reservations.
Have questions about the Cub River campgrounds and RV Park? Give us a call today at (208) 852-2124.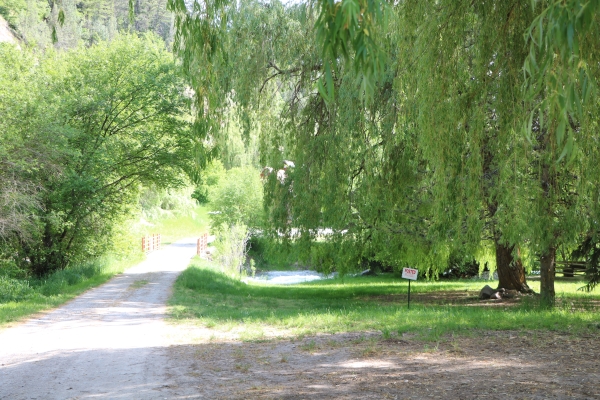 Cub River Guest House Property
Campgrounds in Preston Idaho
RV w/ Hookups (Fri-Sat): $47/Nite
RV w/ Hookups (Sun-Thu): $37/Nite
RV w/ Water Only: $27/Nite
RV w/out any Hookups: $17/Nite
Tent Space (Porta-Potty): $15/Nite
Water Fill / Sewer Dump: $12 Each
(Prices include 8% Sales / Hotel Tax)
Multi-day / group discounts. May have shower, laundry facilities/fee.